RECTANGULAR MOULD WITH LID 3 KG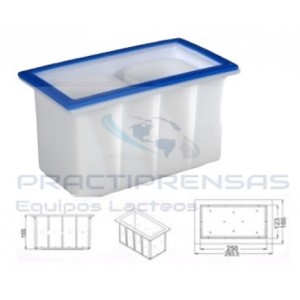 They are manufactured in sanitary polyethylene, a raw material suitable for food use with (R. S. I.) Industrial Health Registration of the product. It consists of its base and its cover, where it is applied either by weight or by the press, to help the draining.
*FOR ALL TYPES OF PRESSED CHEESE AND ALSO FOR PROCESSED CHEESE.